THE FIRST CHOICE FOR ALL YOUR TRANSPORT AND LOGISTICS NEEDS
Enter Consignment Number To Track Your Freight
ABOUT US
Founded in 1969, Hi-Trans Express has accumulated a wealth of experience in the freight transport industry and has grown to become one of Australia's major National Transport Operators.
Hi-Trans Express Pty Ltd is an independent family owned freight company based in Adelaide with a national branch network. The key to our continued success in a very competitive environment has been the provision of reliable and cost effective services to our customers that meet and exceed their individual needs.
At Hi-Trans Express, we understand that our success as a service based business is driven by our people, who are the heart of our operations.
As a family owned company, we have created a culture that rewards each person's skills and actively encourages each team member to develop their passion for their profession, establish long-term corporate relationships and lasting friendships.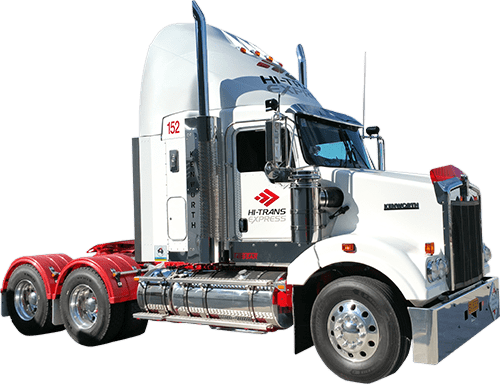 HOW WE GET THE BEST RESULTS
Provide high quality product and
professional services in every instance.
Communication is key !
Our friendly staff will help you with every inquiry.
Meet and exceed
client expectations.
Technology focused.
Using the latest technology to provide outstanding service.
CONTACT US TO ENQUIRE ABOUT OUR INTEGRATED FREIGHT AND DISTRIBUTION MANAGEMENT SERVICES TODAY