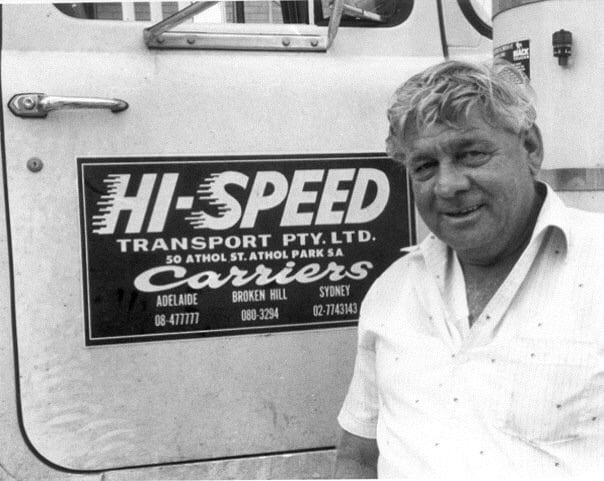 About Us
Hi-Trans Express is a national provider of dynamic freight and logistics management services. With over 50 years experience in the transport industry and a strong history of exceeding clients' expectations, you can entrust Hi-Trans Express with your future logistics requirements.
Over 50 years experience
Hi-Trans Express Pty Ltd is an independent family owned company based in Adelaide with a national branch network. The key to our continued success in a very competitive environment has been the provision of reliable and cost effective services to our customers that meet and exceed their individual needs.
Our customer service commitment has led to Hi-Trans Express maintaining long term relationships with significant companies… many being common household names.
Our beginnings
In its infancy the company focus was on the provision of a customer oriented freight service between Adelaide and Broken Hill.
The freight carried to Broken Hill was largely groceries and mining equipment, while back loading was primarily wool.
In the late 70's the company extended its service to Brisbane. Fresh produce was carried from Adelaide to Brisbane with a back load to Broken Hill of fertiliser which in turn saw growth in bulk grain cartage to Adelaide.
Local produce growers enjoying the success of the Adelaide and Brisbane markets saw an opportunity for the movement of fresh produce to Sydney.
Hi-Trans Express was now focusing on Broken Hill, Brisbane and Sydney. Back loading out of the Sydney/Newcastle area was largely mining equipment and supplies for Broken Hill.
With the increased movement to Sydney the company opened a branch there in 1982 to cater for this expanding business.
The later years
As business and demand grew a need was identified to develop the Broken Hill to Melbourne via Adelaide and return lane. As this lane developed a branch was opened in Melbourne. Whilst the Victorian, South Australian trade grew, the company also identified a market ex Melbourne to both Sydney and Brisbane.
Today Hi-Trans Express supports its Australia wide operations from its Head Office in Adelaide, and operates branches in Adelaide, Broken Hill, Brisbane, Sydney and Melbourne and has agents in Perth, Darwin and Hobart.
Accreditations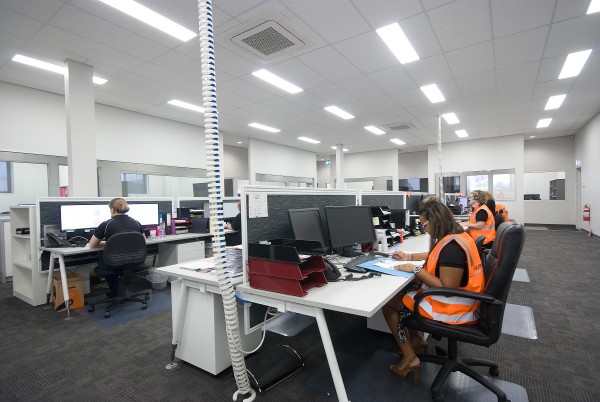 National Heavy Vehicle Accreditation Scheme (NHVAS)
NHVAS is one of the leading initiatives helping the transport industry become more professional in its operating systems. NHVAS and Quality go hand in hand as many of the requirements are identical.
What NHVAS requires over and above a quality system is the need to clearly define how our vehicle fleet is maintained, maintenance frequency, vehicle inspections, specific driver training and their need to be healthy and fit for the job. We are proud of our vehicle maintenance program and feel we were totally in control. Through NHVAS we have found more efficient ways to do the same job in a much safer way.
Website: www.ntc.gov.au
Hazard and Critical Control Points (HACCP)
HACCP is an internationally recognised food safety standard program. It involves monitoring, verifying and validating the daily work routine to ensure that is compliant with regulatory requirements at all stages and at all times to minimise the risk of contamination.
Hi-Trans Express is proud to be HACCP certified since 2001 and in being so, able to deliver best practice measures to ensure the highest quality service possible. As well as being HACCP certified, Hi-Trans Express has been recognised by the Dept. of Primary Industries for the Transport and Distribution of Meat products since 1997 (Category 7).
Website: www.haccp.com.au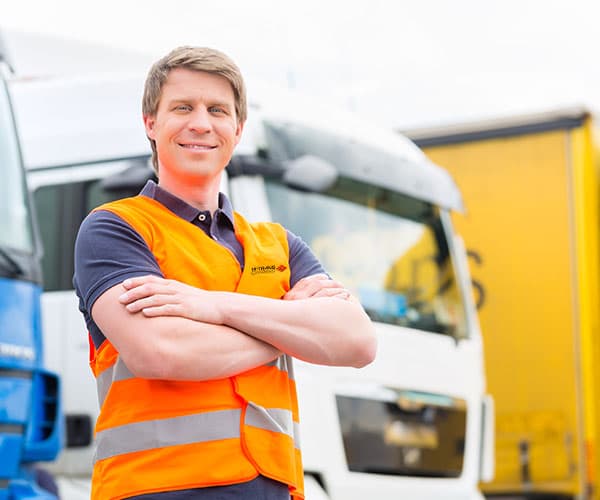 Safety is Everyone's Responsibility
As part of our compliance processes, Hi-Trans Express is 100% committed to providing a safe working environment, which is free from hazards, for all staff, contractors and visitors on site through the following policies:
Occupational Health, Safety and Welfare;
Rehabilitation;
Establishment of measurable objectives and targets;
Legislative and regulatory compliance;
Continual Improvement in all our endeavours;
Using our own internal and contracted external resources as required in the execution of our WH&S responsibilities;
In recognition of our Duty of Care to all persons in the workplace, we have developed and maintain processes for identification of WH&S specific responsibilities and accountabilities within our position descriptions.
Policy Implementation
The Hi-Trans Express' WH&S Policy is implemented through a Quality Management System, which includes active involvement and commitment of all personnel in:
Identification and control of hazards;
Investigation and reporting of all accidents and dangerous incidents;
Participation of and consultation with employees on safety matters of significance;
Provision of first aid and emergency procedures;
Provision of information, training and supervision as necessary for safety;
Contractor Management
Responsibilities
Managers
Carry out our Health and Safety Policy, being responsible for the health and safety of all persons working in any operation under their control. They ensure that supervisors who report to them are provided with the necessary instruction, training and resources to implement the Policy and hold them accountable to do so.
Supervisors
All persons directing the work of others are responsible for all people in their charge, and actively identifying hazards, which could cause any harm to any person in their area of control or operation and take prompt action to control them or report them to another person who has authority and capability to do so.
Employees
Take care of their health and safety and that of their fellow workers to the extent of their capability by following all safety rules, procedures and instructions of their supervisors. They are trained to not misuse safety equipment and are directed to report all hazards and injuries or ill health to their supervisor or another management person if the supervisor is not present.
Managers and Supervisors
May delegate safety duties to others but the responsibility remains with them.
Environmental Management Policy
As part of our compliance processes, Hi-Trans Express Pty Ltd is absolutely committed to the Prevention of Pollution, and management of the Environment in accordance with:
requirements of ISO 14001
legislative and regulatory obligations throughout all of our activities.
Hi-Trans Express will:
Create systems and processes which control our environmental obligations
Set and review environmental objectives and targets
Continually improve our environmental performance
Communicate with stakeholders regarding our environmental obligations and our environmental performance
Hi-Trans Express undertakes to put in place cost effective actions to reduce our own greenhouse gas emissions.
This covers, but is not limited to:
Minimising the environmental impact of our buildings, plant and office equipment through upgrading systems, lighting, office equipment and recycling paper waste.
Reducing vehicle emissions through matching trucks and trailers to freight tasks.
Limiting gas emissions from waste products.
Collection of oil coolant by registered waste disposal providers.
Tyres marked for disposal are collected and shredded for recycling.
Management systems to measure, monitor and support gas reduction initiatives including energy usage, staff awareness and employee participation.
CONTACT US TO ENQUIRE ABOUT OUR INTEGRATED FREIGHT AND DISTRIBUTION MANAGEMENT SERVICES TODAY