When you need your carrier to comprehensively address your requirements for quality freight transport services across the nation, you'll discover that Hi-Trans Express really delivers on its promises.
Hi-Trans Express specialise in general and express road transport of palletised freight around the nation.
With warehousing and distribution services located in every capital city in Australia, an all-encompassing network of well-established distribution routes that are supported by sophisticated systems, operations and industry leading technologies, you can be confident we can satisfy your freight transport requirements – no matter the scale of the transport operation.
Our transport services include:
general and express road transport;
Intrastate, Interstate and local distribution management;
Temperature sensitive and fresh food transport;
Break bulk distribution systems;
Local transport utilising couriers, taxi trucks, tray tops and semi trailers
From the Company's inception the principle of offering a freight service with company owned vehicles has remained.
Hi-Trans Express firmly believes in owning its own fleet.
We know that fleet ownership offers us the kind of control over fleet movements, driver training and vehicle maintenance that is not possible with a fully subcontracted fleet, as employed by many of our competitors.
Today, Hi-Trans Express owns over 200 late-model units. This includes over 50 prime movers (with an average age of only 5 years) and in excess of 150 trailers.
Our comprehensive trailer fleet consists of the following configurations:
Flat Top
Flat Top Drop Deck
Tautliner
Tautliner Drop Deck
Dry Vans
Refrigerated Vans
Freezer Vans
Refrigerated Tautliners
Fluid Tankers
And More
Most of these trailer types are available in single, b-double, b-triple or road train configuration. Local delivery fleets are in place at all branches throughout our Australia-wide network.
Technology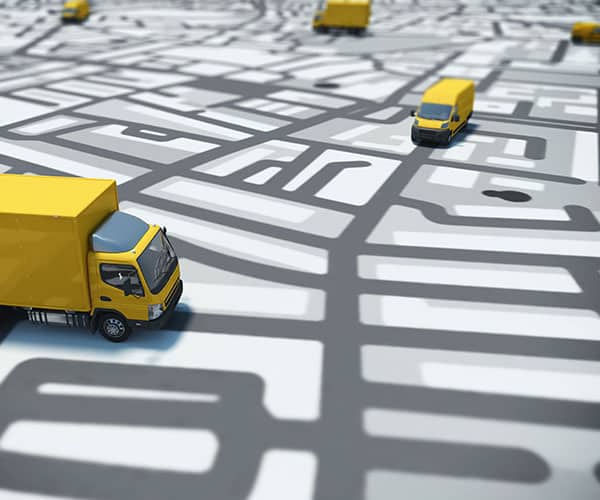 Hi-Trans Express provides all clients with a direct link to our industry leading, fully integrated web-based freight management systems and a national computer network.
Hi-Trans Online is a unique and feature-rich online system that allows customers to create freightnotes, make bookings, view Proof of Delivery and invoices, all from one place. Hi-Trans Online provides customers with up to the minute information about what's happening to their freight.
Our integrated systems allow complete track and trace facilities for our customers who have web access. From freight pickup, to loading, interstate transfer, branch arrival and final delivery, the online screen shows the consignments status through all phases and then adds scanned Proof of Delivery images and invoice information.
Hi-Trans Express complimentary online service provides customers with all of the tools they expect from a desktop solution but with the ease of an online service.
Being online with Hi-Trans Express gives exceptional visibility across our operations.  Features include:
Multi-user environment;
Easy to use interface;
Automatic updates;
Step-by-step guides;
Minimal paperwork;
Create freightnotes live into Hi-Trans Express' system;
Print freightnotes and labels to any printer;
Make bookings directly through our system;
View Proof of Delivery;
View invoices;
Status of a freightnotes;
See the signature as soon as the freight is delivered;
View, print or download Proof of Delivery image/s;
Easy retrieval of freightnote records and images by freightnote number;
Easy invoice reconciliation;
Secure and private connection.
GPS Tracking Systems
Hi-Trans Express' fleet has unique and advanced GPS tracking system installed in every vehicle. The GPS system is fully integrated into the Hi-Trans Express network and allows both job management and communication from operations to the drivers.
The system allows operation managers to manage each truck and make any decisions according to the latest GPS and freight information available.
Our GPS system is a comprehensive tracking and vehicle management solution with an extensive range of features and reports built on the latest technology platforms.
With web based real-time vehicle tracking we have the availability to generate daily email reporting based on way points that can include departure time, arrival time, unloading times, on-dock, receiver pre-alert and exception reporting.
CONTACT US TO ENQUIRE ABOUT OUR INTEGRATED FREIGHT AND DISTRIBUTION MANAGEMENT SERVICES TODAY